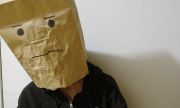 Ever taken a look in the mirror and noticed your nose and forehead reflecting entirely too much light? Yeah, it's called the "shiny face", and you've been hit with a bad case of it!
But hey, we've all fallen victim!
As the weather warms, our bodies naturally begin to produce more oil from our sweat glands. So, it may be time to set aside the heavier winter moisturizer for a more lightweight version.
Here are 4 that I like!