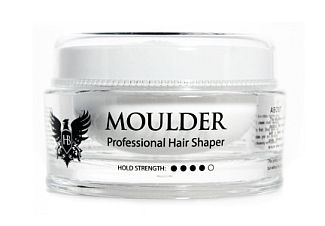 There are a lot of men who would rather style their hair with products that do not create a shine. And there also are a great deal of men who look for hair styling products that can help to make the hair appear fuller & thicker hair. Combine these two interests and Hairbond's – Moulder may fit the bill and perhaps much more!
With this product, a little goes a long way to deliver the fullness needed and to highlight the hair's texture for almost any style. Not to mention, it's a item that won't ever create the shine you may be looking to avoid.
When using this product or any other hair styling agent, my advice to always start with a very small amount in order to see how your hair will respond in order to determine how much is needed. For Hairbond's – Moulder,  a little does a great deal so too much can make it very difficult to create the style you want.
*Medium to strong hold.
[xrr rating=4.25/5]