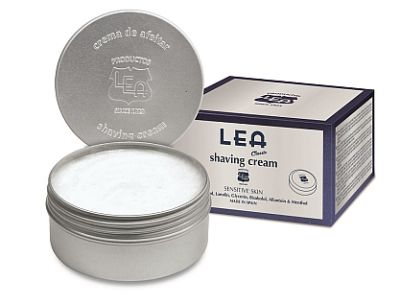 LEA's Classic Shaving Cream is a shave cream that I thoroughly enjoyed using. It comes in an attractive soft tin jar that looks sharp on your bathroom counter. It's lather is light, but thick enough to get the job done while keeping your skin moist throughout the shaving process.
Mixed with menthol and sandalwood, its fragrance remains subtle while the added bonus of bisabosol (an anti-inflammatory ingredient derived from Chamomile) keeps the skin calm.
Priced well below other brand competitors at $11.99, it's definite great buy!
[xrr rating=4.5/5]