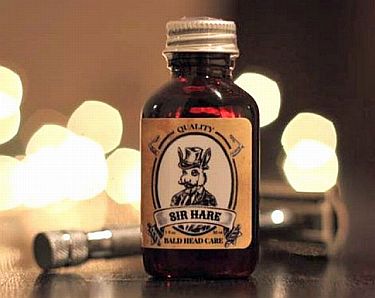 I think you already know my stance on pre-shave oils. They're pretty much necessary for more than half the population of wet-shavers. And, this is also goes for all the head shavers as well!
Sir Hare is a new wet-shaving brand on the market, that specifically targets bald men. Their company comes stocked with 4 different shave soaps & 4 different pre-shave oils, all with pretty catchy names. I had the opportunity to try out their Gentleman pre-shave oil.
On 1st try, I loved it's consistency. It has the perfect balance of not too think or not "too watery". The ingredients- Grapeseed oil, Fragrant , Essential oils, vitamin E and Tea Tree oil; are all smart options for protecting and healing the skin. However the fragrance, could use better balancing with the fragrance and oils as the scent itself never lasted very long . But, I'm sure once you've added a layer of their shave soap it all works in harmony.
[xrr rating=4.50/5]