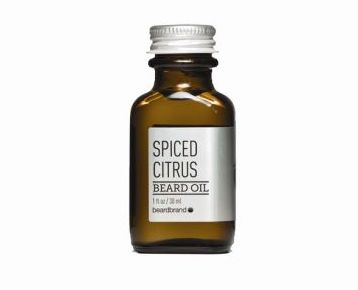 I recently received the Beardman's Kit from Beardbrand  LOADED with great stuff! And, I can share that I've used every single item in this kit multiple times. Several of my clients have also raved about the fragrance of the Spiced Citrus Beard Oil and it's partner in crime- Mustache Wax that was included in my kit.
But let me start with the Spiced Citrus Beard Oil.
Chock full of oils and essential oils like: Jojoba, Almond, Vanilla, Grapefruit & Clove to name a few. All combined to create a fantastic scent and deliver all the needed ingredients to care for the skin underneath. While also keeping the beard soft, looking healthy, and smelling good.
Oh, and here's a little nugget for all your wet-shavers, it doubles as a great pre-shave oil! 
[xrr rating=5/5]