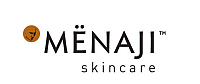 It's always fun trying out brands made with "us men" in mind. Sure it can be a lot of work, but how else can I help you sift through the hundreds and hundreds of items out there?   What keeps me loving it, in spite of the work, is when I run into a string of really impressive products, all from one brand – and Mënaji Skincare is certainly one of them!
The line was created by Michele Probst, a beauty expert and professional make-up artist along with a team of dermatologists and chemists. The focus: dealing with men's specific skincare needs by providing undetectable coverage for blemishes, dark circles, and uneven skin tones while also addressing everyday skin care needs such as cleansing, moisturizing and reversing the signs of aging.
I've tried more than half of their wide range of products, and to be quite honest, I had a tough time choosing which item I liked more than the other!
Great smelling, great results, great products! I plan on adding every item I tested into my Product Reviews category, but for now let me highlight a few that I know you will definitely like.
Provides a great cleanse while also moisturizing
Jojoba beads do the exfoliating & Arnica Montana Flower Extract calms the skin while reducing swelling and puffiness
A  little goes a long way
Smells great!
Works as an aftershave balm and face moisturizer and it truly works well in both categories!
One of my favorite ingredients! – Hyaluronic Acid (helps to bind moisture in the skin)
Grapefruit Peel Oil– anti-inflammatory, antiseptic, antioxidant and cleansing properties; scent won't over power your cologne.
Here's an item that that I've grown to truly appreciate now that I have a newborn at home… ___________

911 Eye Gel
Refreshes eye area instantly- Store it in the refrigerator, you'll be amazed by the results!  
Helps to rid 

dark

eye

 

circles

and puffiness

Chamomile

Extract

,

Aloe

Vera and

Allantoin

(calms and soothes the skin)
Covers blemishes not completely but enough to disguise
Great for skin damage resulting from ingrown hairs 
Very discreet container – slightly bigger than your average lip balm