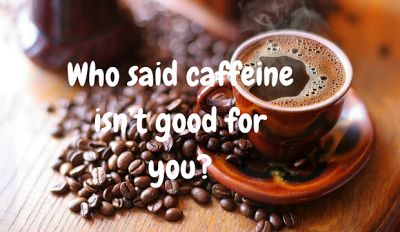 For many years, women have used lotions and creams that contain caffeine to reduce the appearance of cellulite.  Now, more and more products in the men's skincare aisle are containing caffeine as well. But, not for the same purpose of course!  Well, um… unless you need it.
But seriously, the reason they've been adding caffeine to skincare products, are due to the tightening and firming qualities caffeine provides.  Caffeine applied to the skin operates in three ways – as an antioxidant, a diuretic and a vasoconstrictor (which works toward skin firming).
So here's how it works!
Caffeine dehydrates fat cells by somehow energizing them, which in turn causes the sodium/potassium component of the cells to vacate.  Consequently, water disappears as well.  Bottom line – wherever caffeine is applied to the skin, that area becomes smoother!
So there you have it, another reason to justify you caffeine addiction!
Source: ezinearticles.com