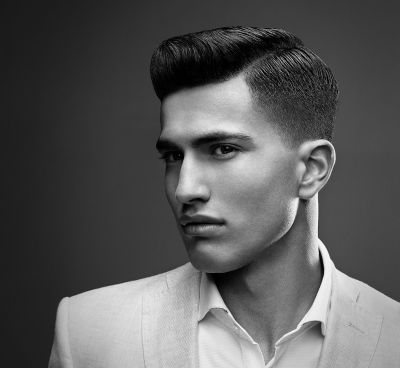 American Crew, the professional leader in men's grooming, announced Jerome Kantner, Mainz, Germany, as the winner of the 2013-2014 All-Star Challenge, the annual global competition to recognize the best men's hair stylists in the world.
The American Crew All-Star Challenge is widely considered one of the top men's grooming competitions. The Challenge focuses on the art of men's grooming – creativity, technique and one's interpretation of masculinity in the modern world.
— (SEE VIDEO – HERE! ) —
"Jerome's look exudes classic American Crew with meticulous barbering skills and refined proportions," said Craig Hanson, American Crew Creative Director. "The wardrobe styling was fresh and masculine, and the art direction perfectly captured an authentic message of the modern man."
More than 1100 stylists from 18 countries entered the competition, with the following country finalists chosen to represent on the global stage: Australia, Canada, Denmark, France, Germany, Hungary, Ireland, Netherlands, Norway, Russia, Spain, Sweden, Switzerland and the United States.
"American Crew recognizes that grooming is one of the oldest historical art forms," said David Raccuglia, founder of American Crew and a judge in this year's competition. "The competitive arena that we create for these exceptional talents drives the trends and fuels inspiration for hairdressers everywhere."
The global judging panel for the competition was: Raccuglia; Hanson; Sandra Nygaard, Senior Fashion and Grooming Director, Men's Health; Sergi Bancells, General Manager USA, Spain and Latin America, Estetica Magazine; and Pedro Jose Munoz,2012-2013 All-Star Challenge Global Champion.
___________________
It's always great to see barbers represented for the great work they do!
A BIG CONGRATULATIONS TO – M
r. Jerome Kantner.
You make us all proud!  
_________________________________________________________
Get

the

look

!

— Jerome Kantner's detailed "How To" for your barber or hairstylist to accomplish this masterpiece!
Haircut

:
Create a high horse shoe-shape parting
Establish the basic head shape and create a high taper with the Clipper over comb technique and vertical panels
Use a vertical transition with a low facet. Cut the hair flat.
Connect the top with a flat cut and leave the side where the parting is longer. Over direct the hair back at the highest point of the head.
Refine the taper with the clipper free hand. Blend the transition with the razor over comb technique.
Styling

:
Use American Crew Alternator in wet hair and blow dry
Create volume at the front
Use American Crew Forming Cream in dry hair and comb for a classic groomed look