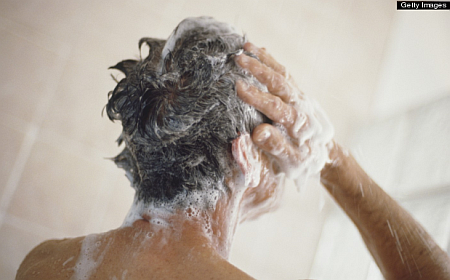 Bad looking hair frustrates me.
But hair that looks bad because it isn't being cared for, angers me… Especially if I'm the one who cuts it!
Hey guys, there is absolutely no hairstyle that will look good for very long if your hair is constantly dry. Not to mention, it's down right almost impossible for me as a barber to give a great haircut if this is the case (almost, lol).
Here's the skinny: Oil glands are a part of every hair root. This oil's purpose is to keep each strand moist and protected. When the oil is not able to reach and cover the whole length of the strand, hair becomes dry and damaged. That's why you need conditioners to nourish the entire strand, from the root to tip. The average guy should condition his hair at the very least 2-3x's a week.
Here are few more benefits if I haven't already convinced you…
It soothes the hair cuticle allowing it to reflect more light thereby making your hair appear shinier, naturally
Strengthens hair and prevents breakage
Works to help to restore some moisture lost in the hair strand
Improves the look and the results of a haircut
Here are a few that I like!