Aftershave balms are the ideal choice to guarantee that you're getting the on-board help needed to repair the skin after your shave. Some would argue that this is only needed for men who wet-shave. However, my stance is whenever there is a shave in progress (wet or dry) the post-shave step that follows should ALWAYS be a aftershave balm.
My choices below (in no particular order) are balms that I've tried and also used on my clients. Their performance stood out to me for their skin calming, moisturizing and most important- healing properties. One in particular it a tremendous standout in it's ingrown hair fighting strength. Take a look!   

Pure and Natural After Shave Balm by the Village Barber – Great fragrance, all natural, chemical/paraben free and filled with more essential oils than you can count. And the best part,  it works well!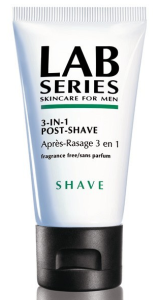 3-in-1 Post Shave by Lab Series – After 2 weeks 86% of men showed an improvement in the severity of ingrown hairs. After 4 weeks 100% of men showed an improvement in the severity of ingrown hairs.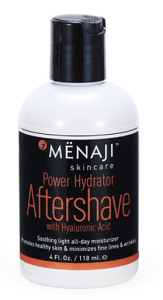 Power Hydrator Aftershave by Menaji – Works as an aftershave balm and face moisturizer. Ingredients:  Hyaluronic Acid – helps to bind moisture in the skin & Grapefruit Peel Oil– anti-inflammatory, antiseptic, antioxidant and cleansing properties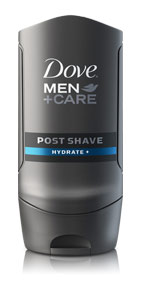 Dove Men+Care Post Shave Balm – a light-weight formula that offers a very subtle fragrance that's free of alcohol at a very good price. The pro-vitamin B5 is the ingredient chosen to deliver calming/soothing relief after the shave.
RazoRock Original Aftershave Wax – A little bit goes a long way! Calms the skin very well and offers a great deal of moisturizing protection in the process.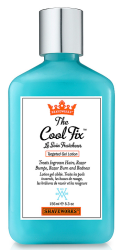 **Honorable Mention:  The Cool Fix by Shaveworks – formulated for women with challenges with razor burn and ingrown hairs. But I would argue that it's should be labeled a unisex product for how well it performs for the guys as well!