Solo Noir, has added 3 new items to their fast growing list of natural skincare products!
D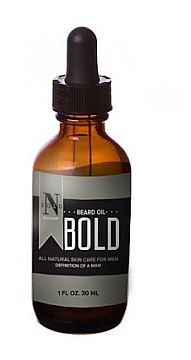 edicated to the advanced health of a man's skin, Solo Noir made sure to recognize the importance of the skin underneath the beard by adding  2 beard oils –  MUSE & BOLD.
I gave the BOLD beard oil a try. And, being that it is specifically designed  to be- 1 part beard oil & 1 part pre-shave oil, I was very excited to see how well it performed! Mixed with a  combination of oils like: Sweet Almond, Grape-seed and Jojoba it did very well with several of my favorite shave creams. As for it's use as a beard oil, the very subtle fragrance of lavender and peppermint was just enough to keep the beard soft and conditioned without being overpowering. Added bonus, is that the oil is dispensed by a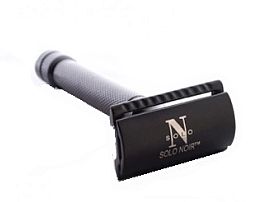 dropper. Which for many of us "heavy-handed" product users, it can be very helpful on the pockets!   [xrr rating=5/5]
They also added a DE Razor to their arsenal as well, the- Lux Double Edge Safety Razor!
For me, adding a DE Razor to a men's grooming line is always a great idea since it's a smart alternative to multiple blade razors. And, with proper education on how best to wet-shave, it's a HUGE win against many shaving irritations!
The "Lux Safety Razor" is competitively priced ($38), especially when shopping for long handle DE Razors. Of note, you will notice that the the handle is on the heavier side, but it certainly does not take away from giving you a comfortable shave.     [xrr rating=4.5/5]