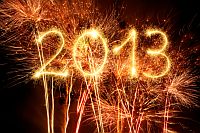 Every year we make a plan to change something about ourselves for the New Year. With that in mind, I decided to compile a few articles I've written over the course of the year and beyond to help you get the grooming category under wraps.
Besides, what good is a new "workout plan" if the grooming part of your life is not in order?
Here are a few good reads (and watches!) for the upcoming New Year!
There you go guys, 7 topics for a newer you in 2013. See you next year!