[tps_header]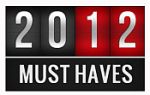 All year, I try out new grooming products looking to find my favorite for that year. This started out as just an idea, but now it's become a tradition for TheMensRoom.com. So here is the long awaited list of my favorite 2012 grooming items. Enjoy!
Click through to see which brands made the list!
---
[/tps_header]
[tps_title]
FACE WASH
[/tps_title]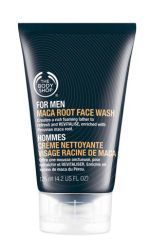 [tps_title]
Maca Root Face Wash by The Body Shop
[/tps_title]
The "For Men" line by The Body Shop has really impressed me. One of their standouts is their face wash that is blended with Peruvian maca root and creatine, designed to energize and boost the skin's vitality. The Brazil nut oil does the moisturizing. For $6, you get 4.2oz of a product that cleans extremely well with just a pea size amount. No more talking, just get it!