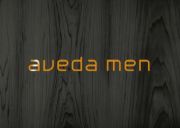 In honor of Earth Month (Earth Day is April 22nd), it couldn't be more fitting to have Aveda's all natural men's line representing this month's Product of the Month.
From Aveda Men's impressive grooming line, I chose their Pure-Formance Exfoliating Shampoo.
The choice wasn't difficult.
A weekly shampoo, that features the exfoliating ability of removing dead skin cells, excess oil, and the product build-up associated with daily hairstyling… safely and naturally!
With the help of ingredients like seaweed, sage extract, spearmint oil, and walnut shells to name a few, this once-a-week cleanser will be sure to keep your hair and scalp healthy and clean.
Side note: It's also safe enough to double as a body scrub as well. And that's great bang for your buck!
Give it a try and let me know what you think!
[xrr rating=4.25/5]