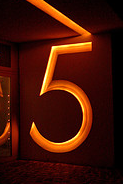 Know your…
1. Water
Water temperature and moisture is key to getting a great shave. Warm water softens the beard and skin allowing the blade to do its job better. The moisture produced is what is needed to make your shaving products work to their maximum potential.
2. Skin
Everyone's skin reacts to shaving differently. Knowing how your skin reacts to different ingredients in creams and pre-shave products is important.
3. Beard
The more curl your beard hair has, the more susceptible you are to in-grown hairs. So, knowing the direction in which your beard grows will limit the risk of irritation. (See Post: Know your Beard!)
4. Blade
You've seen me write about this many times. The more blades, the closer the shave. However, the closer the shave, the more risk there is of your beard hair retreating below the skin line, causing in-grown hairs. Limit the number of blades if you are prone to irritation. (See Post: Multiple razor blades…gimmick?)
5. Cream
So many creams, which one should you use? Aim to find a cream that consistently produces a well balanced amount of moisture on your skin without allowing razor drag or irritation. When you find it, you'll know it's a keeper!