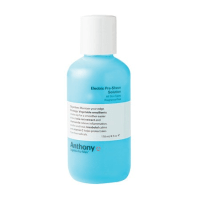 Now that you know what shaver to buy (On the second day…), let me show you what is out there that can make the shave even better!
Remember those old Lectric Shave commercials?  OK…maybe not! Well, here is a new and improved version!
Electric Pre-Shave Solution by Anthony Logistics
It helps with…
Hair Raising – lifts the hair to allow for a smoother more comfortable shave
Glide – creates a slick surface to insure a no-tug approach to electric shaving
Veggies– packed with tons of vegetable emollients like kola nut extract and chamomile to soothe, heal and relieve inflammation
Priced just under $15, you can't go wrong! Not to mention…a little goes a long way! So plan on buying another in about 4-6 months!