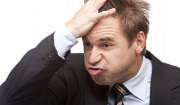 Making sure that I packed all necessary grooming items in my suitcase can be a challenge for me sometimes. Especially if I find myself rushing out of the barbershop, to catch a plane! Please tell me I'm not alone with the feeling of frustration when you first realize that you didn't pack your deodorant or shaving cream?
Sure, the hotel can probably supply you with one… but it's not "your" shaving cream!?!
But hey, it isn't the end of the world right? Of course not! Because, one of the great things about airports these days is that they have more stores than some malls, and you can pretty much pick up whatever you've forgotten while out on the road. And most cities have a Rite-Aid, Walgreens or CVS on every corner.  But where do you start? Especially if you've stayed loyal to brands that aren't in drugstores. Well, that's where I come in!
Here is a quick list of items that should keep you happy until you get back home.