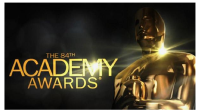 This year I thought I'd try something different…
I decided to solicit the help of a few of my barber and men's grooming colleagues to critique hairstyles that stood out to them  at the Oscars. The goal is to show you (my readers) today's more popular styles, and how to achieve them at home.
So keep an eye out in the next day or so, because I think you'll like what you see!