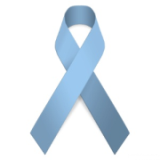 The month of September is a special month for men!
Not only does it usher in the beginning of football season, and the six pack (the one's in the can that is), more importantly, it is the month  focused on the health of men, specifically, the silent but deadly cancer of the prostate.
Although the exam is strongly recommended for men in their 40's and older, many physicians are now recommending a prostate exam every few years for men in their 20's & 30's. So yes, the month is almost over, but it doesn't mean that a check-up should be postponed.
Listen, I know it's an uncomfortable topic… but, I would be wrong if I didn't do my part in bringing it to your attention.
Stay healthy guys!